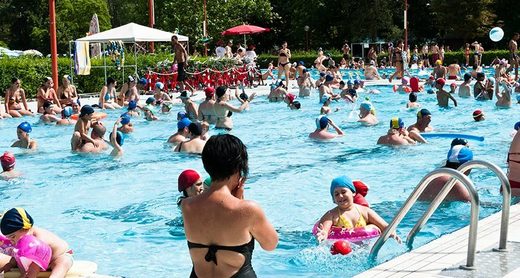 For many, swimming is a favorite pastime of summer, especially while on vacation. However, as noted by CNN,
1
what may be lurking in your hotel pool and/or hot tub might literally turn your stomach. In this case, it's a diarrheal disease caused by microscopic parasites, giving teeth to the phrase "What you can't see can hurt you."
Waterborne Parasite Infections Are on the Rise
Infectious disease specialist Jaime Zapata from University Hospital in San Antonio explains the most common symptoms telling you something is definitely wrong include "... cramps, nausea, vomiting, fever, dehydration, so be aware that if you go to the swimming pool, shower after."
That's good advice, according to CNN's Susan Scutti, who notes that so far this year, while that particular hospital hasn't yet seen a case of Cryptosporidium, often dubbed "Crypto," (not to be confused with the currency) the Centers for Disease Control and Prevention (CDC) is worried, and it's no wonder:
"Hotels set the stage for nearly a third of all disease outbreaks in the United States linked to chlorinated or treated water - such as pools and hot tubs - between 2000 and 2014, according to a new government report. During that 15-year period, a total of 493 outbreaks linked to treated recreational water were reported in 46 states and Puerto Rico, the report indicates."2
The CDC also breaks down numbers for the years between 2009-2010 compared to 2011-2012: There were 24 outbreaks and 90 outbreaks, respectively, from swimming in recreational waters such as pools and other bodies of water in the U.S., and half of the culprits found in pool water were Crypto.