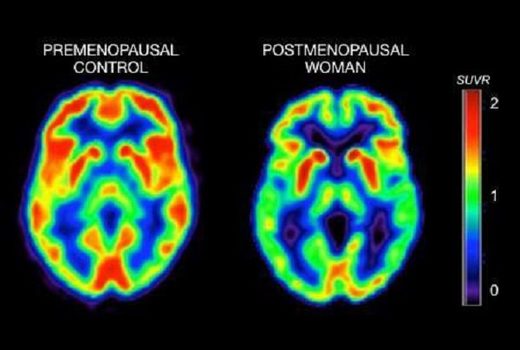 Menopause causes metabolic changes in the brain that may increase the risk of Alzheimer's disease, a team from Weill Cornell Medicine and the University of Arizona Health Sciences has shown in new research.
The findings, published today in
PLoS One
, could help solve a longstanding mystery about Alzheimer's, namely, why women get this fatal neurodegenerative disorder more often than men-even accounting for the fact that women on average live longer. The investigators say the results also eventually may lead to the development of screening tests and early interventions to reverse or slow the observed metabolic changes.
Alzheimer's afflicts more than 5 million Americans, including one-third of Americans older than 85, and the disease process is known to begin several decades before dementia sets in.