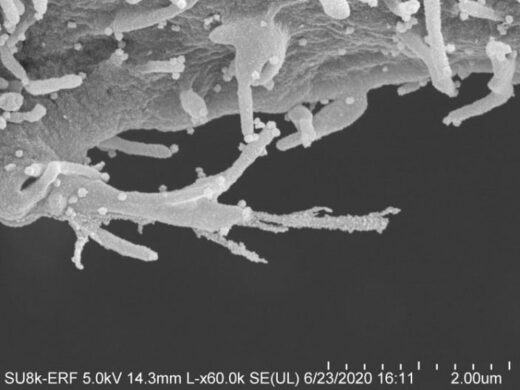 The new coronavirus' reputation for messing with scientists' assumptions has taken a truly creepy turn.
Researchers exploring the interaction between the coronavirus and its hosts have discovered that when the SARS-CoV-2 virus infects a human cell, it sets off a ghoulish transformation.
Obeying instructions from the virus, the newly infected cell sprouts multi-pronged tentacles studded with viral particles.
These disfigured zombie cells
appear to be using those streaming filaments, or filopodia, to reach still-healthy neighboring cells
. The protuberances appear to bore into the cells' bodies and inject their viral venom directly into those cells' genetic command centers — thus creating another zombie.