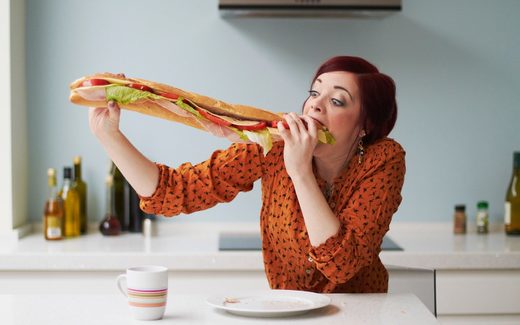 A comprehensive study of global disease has found that a poor diet now contributes to one in five deaths around the world. Unhealthy eating was shown to kill more people than smoking, while obesity and excess weight was revealed to be the fastest growing cause of death in the world.
The Global Burden of Diseases study
, published in The
Lancet
, also showed that
while people are living longer, they're also spending more years in ill health.
While the average man can expect to live until 79, he can only expect to enjoy good health up to the age of 69. The average woman lives to 83, but maintains good health only until the age of 71, it was
reported
.
John Newton of
Public Health England
, who worked on the study, highlighted that people in developing countries are successfully minimising the health risks associated with infectious diseases, malnutrition and dirty water - only to then turn to junk food in lieu of fruit and vegetables.
So, if overeating is the biggest risk to our health today, how can we cut back? According to
Alison Whitworth, a state registered dietician
, the Body Mass Index (BMI) is a good way to ascertain whether you are overeating or obese.