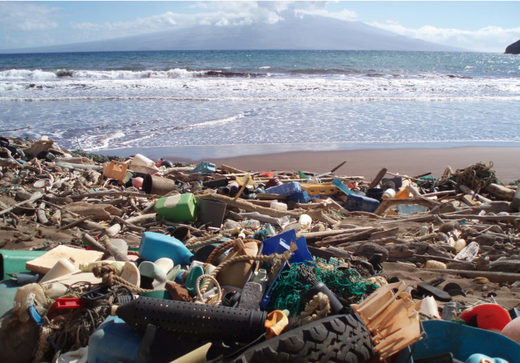 If we don't act now,
plastic
pollution in the world's
oceans
is projected to increase three-fold within seven years, according to a startling new
report
.
The Future of the Sea report, released Wednesday for the UK government, found that human beings across the globe produce more than 300 million metric tons of plastic per year. Unfortunately, a lot of that material ends up in our waters, with the total amount of plastic debris in the sea predicted to increase from 50 million metric tons in 2015 to 150 million metric tons by 2025.
Roughly 70 percent of all marine litter is plastic, and the effect of this non-biodegradable waste can be devastating for
marine biodiversity
.