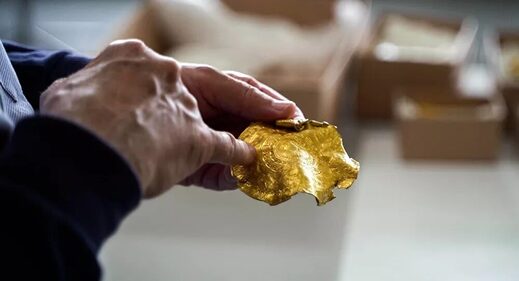 The massive trove from the early Germanic Age, weighing nearly a kilogram, is believed to have been a sacrificial gift to the gods to prevent what is now seen as a climate catastrophe.
A historic gold trove of
22 gold objects have been found on the outskirts of a cornfield close to the town of Jelling, which served as the Royal seat for Danish kings during the Viking Age and is home to the Jelling stones
.
The find, weighing nearly a kilogram, was made at the end of December 2020 by an inexperienced hobby archaeologist.