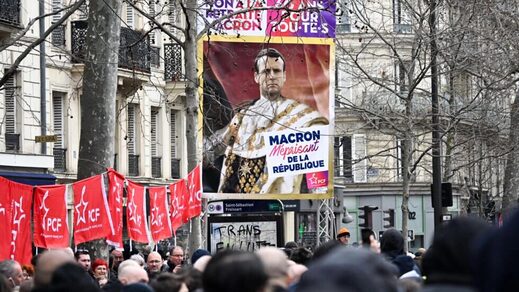 A woman in northern France is to be put on trial on charges of insulting President Emmanuel Macron after describing him as 'filth' in a Facebook post, a prosecutor said on Wednesday. The woman
risks a fine of 12,000 euros
but not prison
if convicted at the trial due to be held in June.
She was arrested on Friday and held in custody
for questioning after the state's local administrative office filed a complaint over her Facebook post
, the prosecutor in the northern town of Saint Omer, Mehdi Benbouzid, told AFP.
The complaint focused on a post on her
Facebook
page made on March 21, the day before
Macron
gave a lunchtime interview to TF1 television to defend his controversial pension reforms that have sparked nationwide protests.