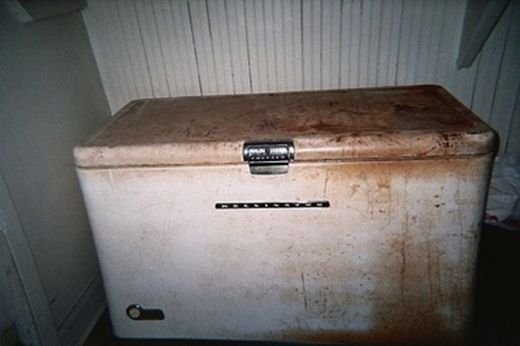 A 35-year-old woman confessed to
killing her two children a year apart and burying them in a freezer
after she discovered they had been molesting a young relative, two police sources familiar with the investigation said Wednesday.
The two surviving children, ages 11 and 17, knew their siblings were inside the freezer — one for nearly two years — two police sources told The News.
The woman, Mitchelle Blair, told detectives she killed her 11-year-old son two years ago, and her 14-year-old daughter in May 2014, after finding out about the sexual abuse, two sources said.
The Detroit News is not disclosing the identity of the relative who was allegedly molested in order to protect the victim's identity.
Detroit Police Chief James Craig briefly discussed the case during a press conference Wednesday morning at police headquarters. Craig said he couldn't go into great detail about the case because the investigation is active.
"While the desire to know what happened in that home is strong, I will ask you to be mindful of the two children who were in that home and are still alive," Craig said to reporters.
"They've been through a lot as you can imagine. It's been a tremendous trauma. I don't think there's anyone in this room who would want to cause any additional pain to these children."
Craig said detectives will present an investigative report to the office of the Wayne County Prosecutor for review.
Wayne County medical examiners are waiting for the bodies to thaw before performing autopsies to determine the cause of death, spokesman Ryan Bridges said.