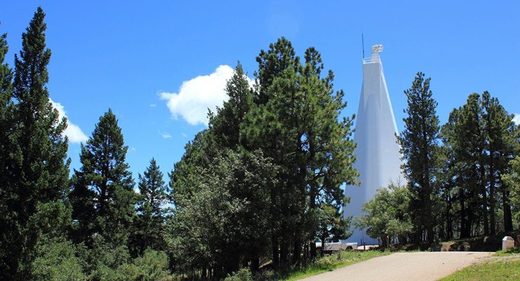 Questions remain even after the Sunspot Solar Observatory in New Mexico was reopened following its mysterious closure by the FBI, and the local sheriff seems to have not given up on getting answers.
"I think it's chicken sh*t the way the FBI handled it. I have a responsibility to protect my citizens," Otero County Sheriff Benny House told ABC 7 Monday. "I think it's paramount that we know what the threat is so we can provide safety."
The observatory, and the post office on the same property, were mysteriously shut down on September 6,
Sputnik News reported
. At the time, House said "there was a Blackhawk helicopter, a bunch of people around antennas and work crews on towers, but nobody would tell us anything."
The sheriff said the FBI asked his team for help evacuating, but when he was up there,
he couldn't perceive any threats
. "We hung out for a little while; then we left. No reason for us to be there.
Nobody would tell us what we're supposed to be watching out for."
The organization that runs facility - the Association of Universities for Research in Astronomy (AURA) - has been reticent about the situation from the get-go
. Spokeswoman Shari Lifson said that it was AURA's decision to evacuate, but that she wasn't even sure when the facility was vacated.