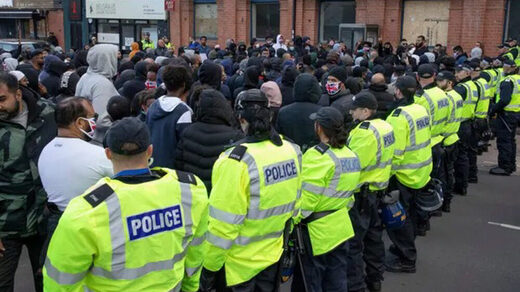 Police and community leaders have called for calm after scuffles between large crowds led to arrests after "serious disorder" in Leicester over the weekend.
Two arrests were made and a large number of people were searched under section 60 stop-and-search powers, police said.
The disorder was
the latest in a series of disturbances in the east of the city that have taken place after a cricket match between India and Pakistan on 28 August
.
In Green Lane Road, where there are several Muslim-owned businesses and a Hindu temple close by, a group of Hindu men were filmed marching through the area on Saturday.