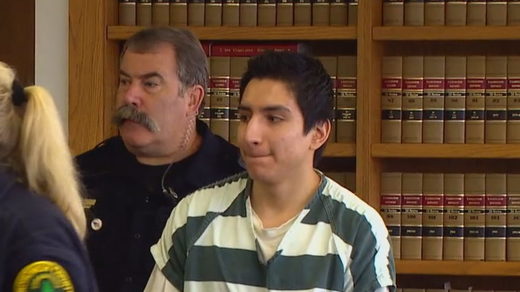 A prison sentence of 34 months given to 20-year-old drug dealer was the legal maximum, despite his admitting to overdosing and raping an 18-year-old schoolgirl, as well as allowing her to die and trying to dispose of her body.
Snohomish County Judge Linda Krese was "surprised" and "outraged" by the deficiency in
Washington's state law which only allowed her to sentence Brian Varela to 34 months in prison - the maximum judgment for an individual with no prior criminal record.
Varela pleaded guilty to second-degree manslaughter, third-degree rape, and unlawful disposal of remains of Alyssa Noceda
last February. According to case documents, the 20-year-old, who was known to use and sell drugs, invited the teenage victim to a house party where he offered her narcotics.