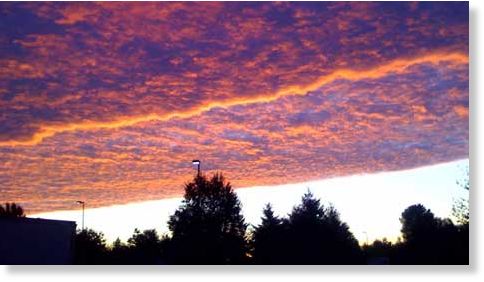 A fireball streaked across the Oregon sky Wednesday evening.
Described as blue or green with a small tail, the object appeared shortly after 8 p.m. Reports of the sighting ran from Portland to Southern Oregon but seemed to be focused on the Central Willamette Valley and Central Oregon Coast.
Candace wrote on the
KGW TV Facebook page
that "my daughter and I saw it. We were driving from Canby to Aurora and were near the intersection of 99E and Barlow Rd. I hit the brakes because it looked like it was going to land in the road in front of the car, but disappeared off to the side of the road. It looked like one steak from a light green firework coming down from the sky."