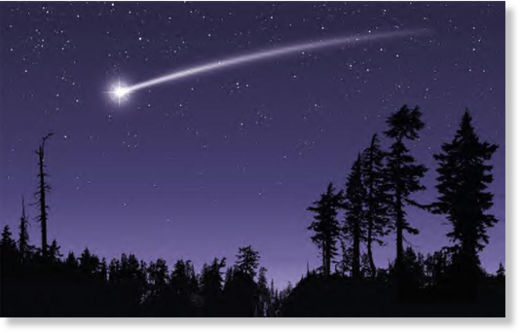 One of the most dazzling shows of the year is upon us, but don't worry - you won't need a ticket to see it live. A front-row view is as close as your own backyard.
The annual Perseid meteor shower takes centre stage this week, painting the night sky with glowing streaks of light. The spectacle begins every year in mid-July and lasts through August, but the best time to take in the show this year is when the meteor shower peaks on Friday night and early Saturday.
Unfortunately, the glare of the full moon will make it hard to see some of the more modest meteors this year. The best viewing time is expected to be just before dawn on Saturday, when the moon will be low in the sky.
The Perseids appear to originate from a point within the constellation Perseus. The number of meteors visible in the sky tends to increase as the night wears on.
According to NASA, more than a dozen meteors per hour were already visible by Tuesday.