Comets are icy and fragile. They spend most of their time orbiting through the dark outskirts of the solar system safe from destructive rays of intense sunlight. The deepest cold is their natural habitat.
Last November amateur astronomer Terry Lovejoy discovered a different kind of comet. The icy fuzzball he spotted in the sky over his backyard observatory in Australia was heading almost directly for the sun. On Dec. 16th, less than three weeks after he found it, Comet Lovejoy would swoop through the sun's atmosphere only 120,000 km above the stellar surface.
Astronomers soon realized a startling fact: Comet Lovejoy likes it hot.
"Terry found a sungrazer," says Karl Battams of the Naval Research Lab in Washington DC. "We figured its nucleus was about as wide as two football fields - the biggest such comet in nearly 40 years."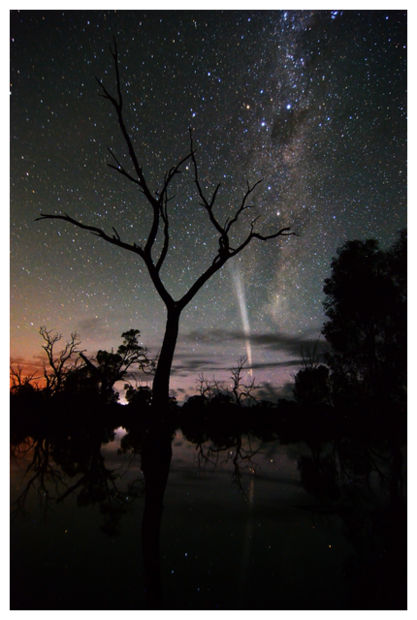 Sungrazing comets aren't a new thing. In fact, the orbiting Solar and Heliospheric Observatory (SOHO) watches one fall toward the sun and evaporate every few days. These frequent kamikaze comets, known as "Kreutz sungrazers," are thought to be splinters of a giant comet that broke apart hundreds of years ago. Typically they measure about 10 meters across, small, fragile, and easily vaporized by solar heat.
Based on its orbit, Comet Lovejoy was surely a member of the same family - except it was 200 meters wide instead of the usual 10. Astronomers were eager to see such a whopper disintegrate. Even with its extra girth, there was little doubt that it would be destroyed.
When Dec. 16th came, however, "Comet Lovejoy shocked us all," says Battams. "
It survived,
and even flourished."