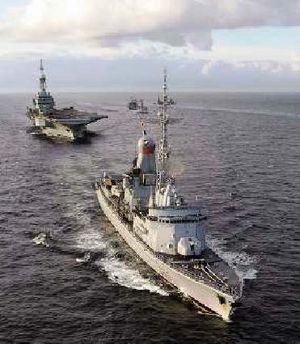 Jever, Germany - A large fleet of warships, submarines, frigates and aircraft from 10 NATO countries and one non-NATO member has congregated here to take part in the 'Brilliant Mariner' maritime exercise in the Baltic Sea.
The 10-day long multi-nation naval drill began here on April 12, 2010. It will engage the NATO forces to respond to a number of challenges, including
asymmetric or terrorist threats, maritime security operations and embargo operations "in a realistic scenario,"
a NATO statement said.
The exercise will see participation of 6,500 defence personnel, 31 warships,
28 aircraft
and four submarines that will operate in the Northern European waters and airspace.
The French Navy, which is commanding the maritime exercise, has sent 10 of its warships and
30 aircraft
.