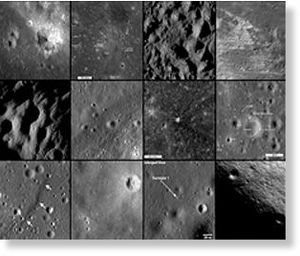 The public can follow along with NASA on its journey of lunar discovery. On March 15, the publicly accessible Planetary Data System will release data sets from the seven instruments on board NASA's Lunar Reconnaissance Orbiter.
"The Planetary Data System is a NASA funded program to archive data from past and present planetary missions as well as astronomical observations and laboratory data," said Dr. John Keller, LRO Deputy Project Scientist from NASA Goddard Space Flight Center in Greenbelt, Md.
"The purpose of the Planetary Data System is to make available to the public the fruits of NASA funded research and to allow advanced research on solar system science."
Each of the seven instruments is unique and will provide data in different formats to the Planetary Data System. Much of the data will be in a relatively low level form, not highly processed, which allows researchers to maximize flexibility in working with the data.