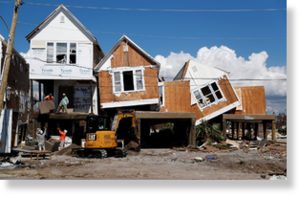 Damaged houses in Mexico beach, Florida, as a result of hurricane Michael are seen as the clean up continues
Our society is run by insane people for insane objectives. I think we're being run by maniacs for maniacal ends and I think I'm liable to be put away as insane for expressing that. That's what's insane about it.
- John Lennon
Recent Comments
My thoughts exactly Javed. I linked your link elsewhere here this morn. Thank you
---
the 9/11 attacks began his thinking about how to improve security across the country BS ... 9/11 was the excuse to unleash a frenzy of...
---
Major upheavals expected at Uranus Full Moon [Link]
---
OMG! The Daleks have arrived!
---
Perhaps they fear an enemy from "out of our time". That's what the Tower of Babel was, a Star Wars like weapon, which according to original text...