Membership of the groups is estimated to be in the vicinity of 175,000 people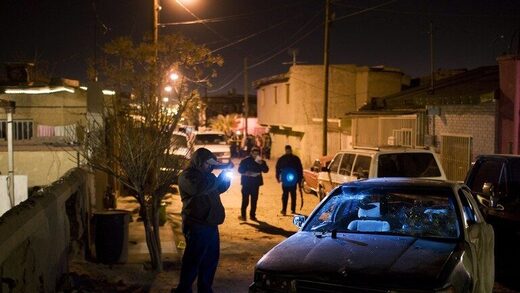 Membership in Mexico's deadly drug cartels continues to surge as dozens of people join the crime groups daily, according to research published by the academic journal
Science
on Thursday. The study also estimated cartels to be the fifth-largest employers in the Latin American country.
Tracking information on homicides, incarcerations, and other related data over the past decade, researchers created a mathematical model to trace cartel recruitment numbers. It found that
membership of around 150 drug cartels is cumulatively estimated to be 175,000, which placed it above most of Mexico's largest employers.
The study's authors said that their goal was to provide analysts and lawmakers who "have long struggled to understand cartels" a method to find a "better way out of this cycle of violence." It also indicated targeting cartel recruitment methods, rather than imprisoning members, is the most effective measure to curb the issue.
"More than 1.7 million people in Latin America are incarcerated," the study says. "Adding more people to saturated jails will not solve the insecurity problem."
Additionally,
the research found that drug cartels recruit up to 20,000 new initiates each year to continue their growth, which it indicates is necessary, given that around 37% of known cartel members have been killed or incarcerated in the past decade.
"If cartels cannot recruit, then they cannot replace their losses, then they cannot keep fighting each other," Valentin Pereda of the University of Montreal, who was involved in the study, said, according to The Guardian. "Until now, no one had provided a data-based assessment of how it would work in practice."
Pereda added that, for cartel violence to be controlled, the weaponry available to them must also be addressed. "We're not talking about people with knives going at each other in a bar," he said, "
We're talking about paramilitary units with military-grade weapons
."
A July estimate from the US Drug Enforcement Administration (DEA) said that two of the most infamous Mexican cartels, Sinaloa and Jalisco New Generation, employ around 45,000 people.
The study noted that the DEA's figures might not be fully representative of the actual reach the organized crime groups possess, given that the "model only accounts for those directly involved in work that puts them at risk of violence, and not members - such as bankers - who help move and launder cartels' money."
Data from the Mexican Statistical Agency (INEGI), meanwhile, states that th
ere were 32,223 homicides in Mexico in 2022 - or 25 murders per 100,000 people.