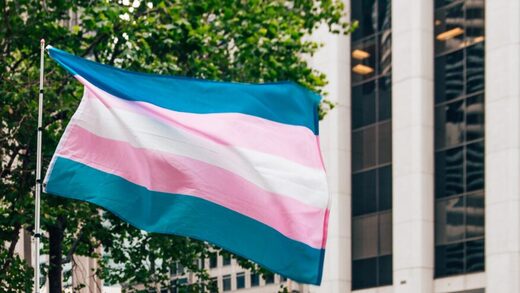 A majority of Americans oppose allowing gender-affirming care for minors and transgender women participating in women's sports, a poll found.
A
Washington Post
-KFF poll
found
that 68 percent of adults oppose access to puberty-blocking medication for transgender children ages 10-14 and 58 percent oppose access to hormonal treatments for transgender kids ages 15 to 17.
More than 60 percent said transgender women and girls should not be allowed to compete with other women and girls in youth, high school, college and professional sports.
The results come as Republicans in states across the country have pushed for bills to restrict minors' access to gender-affirming care and ban transgender women from competing on sports teams in line with their gender identity.
Bans or restrictions on minors accessing gender-affirming care have been
implemented
in 18 states, according to the Movement Advancement Project (MAP), which tracks state legislation affecting the LGBTQ community.
Legislation in 21 states
prohibit
transgender student athletes from participating in sports that are consistent with their gender identity, according to MAP.
A majority of adults surveyed in the poll, 57 percent, said a person's gender is determined by their sex assigned at birth, while 43 percent said it can be different from their sex assigned at birth.

Comment: Sex isn't "assigned." One wonders if the poll was actually worded this way or if The Hill is inserting their own bias.


Those in the youngest age group, 18 to 34 years old, were most likely to say that gender can be different from sex assigned at birth, but 53 percent of that group said it could not.
Still, a majority of respondents said they support laws banning discrimination against transgender individuals in a range of different forums. About two-thirds or more said they support bans on transgender discrimination in the military, in K-12 schools, by medical professionals, in getting health insurance, at colleges and universities, at jobs and in the workplace and in housing.
More than 60 percent also said they support allowing transgender minors, both 10 to 14 and 15 to 17, to have access to gender-affirming counseling or therapy.
The survey was conducted from Nov. 10 to Dec. 1, 2022 among 1,338 U.S. adults. The margin of error was 4 points.