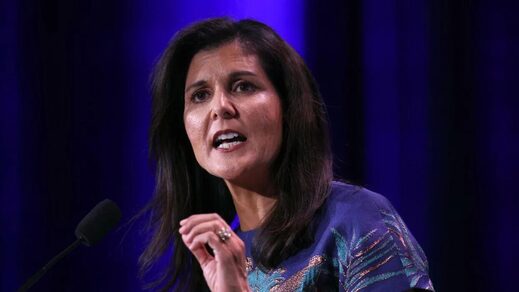 Nikki Haley, who served as U.S. ambassador to the United Nations during a portion of former President Donald Trump's White House tenure, will reportedly launch a 2024 presidential bid in February, according to
the Post and Courier
.
The outlet reported that an individual in "Haley's inner circle" confirmed that Haley will jump into the 2024 presidential race — the outlet also reported that according to an invitation slated to be sent to Haley supporters, a "special announcement" will take place on February 15.
Sources confirmed to
Fox News Digital
that Haley will formally announce her presidential bid on February 15.
If Haley throws her hat into the ring, she would need to defeat Trump during the GOP presidential primary contest in order to secure the party's presidential nomination — Trump
announced
in November that he is running for president again.
Prior to serving as U.S. ambassador to the U.N., Haley
served
as governor of South Carolina. Before that, she served in the state's House of Representatives.
During an interview with Fox News Channel's Brett Baier, Haley said that when considering a presidential bid, "You first look at, does the current situation push for new leadership?" Haley also asked, "Am I that person that could be that new leader" — she indicated that she believes she could fill the role: "Yes, I think I can be that leader," she said.
In 2021, Haley indicated that she would not run if Trump ran again. "I would not run if President Trump ran," she
said
when asked if a Trump presidential run would preclude her from running. She added that the topic is one they would discuss if that choice needed to be made.