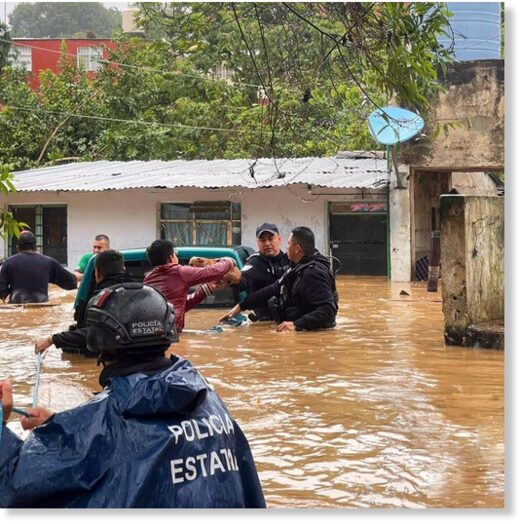 Storm Grace left parts of Mexico battered regions early Saturday after it swept through parts of the country, starting Thursday - with heavy winds and rain. It became one of the most powerful storms to hit the country's Gulf coast in years.
The category 3 storm had wind speeds of up to 125 miles per hour, or 201 km/h, when it slammed into the Veracruz coast, bringing down trees, damaging buildings and turning off the power for thousands.
Grace had weakened by mid-morning Saturday with it being downgraded to a tropical storm with top winds of 112 km/h. However,
according to the state governor, at least eight people were killed
and he urged people to seek high ground and warned several more rivers would soon flood with more rain still expected this weekend.