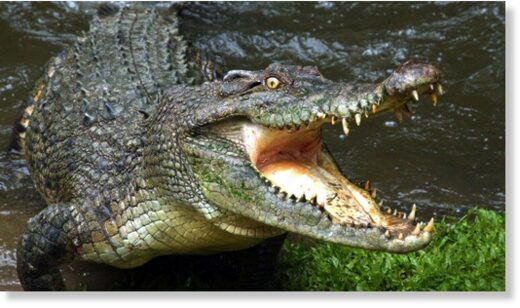 In a man-animal conflict a life was lost in Malkangiri district when a minor boy was killed after a full-grown crocodile attacked and dragged him into the Sileru river in Chitrakonda here.
According to sources, the incident occurred on Saturday when a crocodile reportedly dragged him into the river, while he was roaming near the river bank.
However, the mutilated body, that is missing the legs and the hands, was spotted in the river today morning.
The family said that the minor boy was killed in crocodile attack.