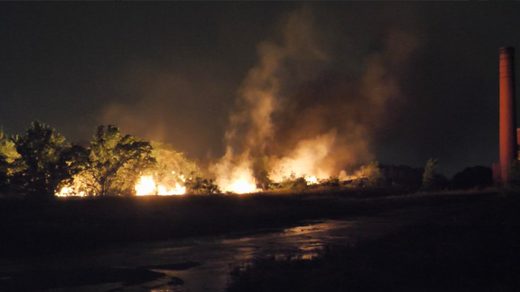 Residents living near a rail line in Fort Worth, Texas were forced to evacuate in the early hours of Wednesday after
a train carrying ethanol crashed and caught fire
, causing a hazmat emergency.
Four Union Pacific cars derailed at around 12:40am local time, several of which caught fire. The ethanol within the cars
continued to burn for several hours and even ignited a nearby outbuilding.
It remains unclear what caused the derailment
, though there were heavy thunderstorms in the area at the time, swamping emergency services with calls from residents.
Hazmat teams are continuing to monitor air quality, though no injuries have been reported.
A Fort Worth Fire Department mobile command unit that was dispatched to the scene also caught fire after its tower camera collided with overhead power cables. Incredibly, no one was injured in that incident either.