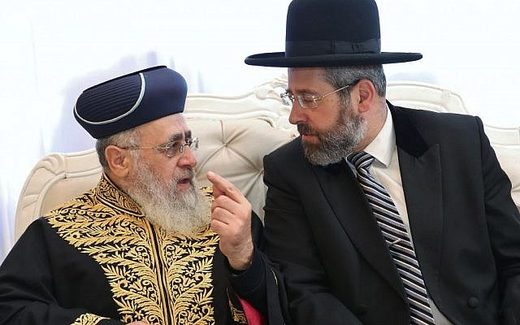 Religions provide a collection of values by which their adherents strive to live, a story in which they play an important role. These timeless values and stories are some of humanity's greatest achievements. But they can also go wrong - very wrong. Just as religions can offer the impetus towards the development of conscience, they can also be distorted to such a degree that they actively stifle conscience, elevating a group of believers to a chosen status denied to all others, and thus justifying the worst of attitudes and behaviors towards such outsiders, regardless of such individuals' individual character.
Today on the Truth Perspective we continue our discussion of Israel Shahak's
Jewish History, Jewish Religion
and Shiraz Maher's
Salafi-Jihadism
, and the two religious ideologies they criticize. Both are founded on a distorted view of human nature, a demonization of outsiders, and rigid doctrines of political and social absolutism: religious pathocracy. Tune in to see how the operate, and how they justify the unjustifiable.
Running Time:
01:32:03
Download:
MP3