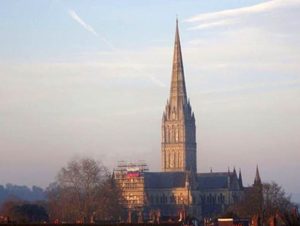 Salisbury Cathedral, 17 February 2019. Did you know? The spire is 123 meters tall, and famous throughout Europe...
When we talk about compassion, we talk in terms of being kind. But compassion is not so much being kind; it is being creative [enough] to wake a person up.
- Chogyam Trungpa Rinpoch
Recent Comments
Nothing will ever change until there is a recognition that each and every country has responsibility for the resources of their own country, that...
---
Wasn't it the Another psyop saga that said even the US people one day will be begging the Russians to nuke DC Metro area and all other...
---
What nonsense. Does anyone take these idiots seriously anymore? Does anyone even listen? "the murderous revolutionary regime" Coming from an...
---
Everything Pence said about Iran is true of the US and it's allies. They have lied about every country to justify their oppressive interference....
---
How much longer do we have to listen to paranoid schizoid ramblings, the world as we know it will come to an end if the US with all it's military...