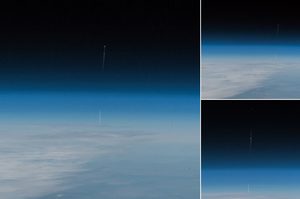 ESA astronaut Alexander Gerst aboard the ISS photographs the moment the Soyuz rocket launch fails, 11 October 2018
In times of universal deceit, telling the truth will be a revolutionary act.
- George Orwell
Recent Comments
There is a 'disinfo' bias in the pharma driven culture. Hold out for genuine support before making subconscious associations - ie supps and...
---
Why would someone put their money in their enemy's banks?
---
Light doesn't "move" it propagate.
---
Killed by 'explanations'? If the 'mechanism' is true, then what are the particulars to this extremely rare phenomena? Something must be different...
---
"...If the speed of light were infinite, mass-less particles and the information they carry would move from A to B instantaneously, cause would...