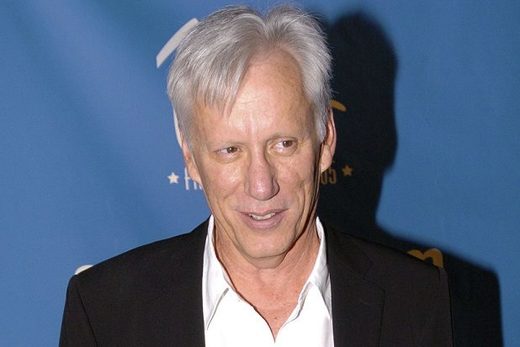 James Woods took to Twitter on Monday to help a veteran who tweeted he was contemplating suicide.
Woods attempted to help a man named Andrew MacMasters after the actor came across a since-deleted tweet the veteran posted saying he was going to kill himself because he has "lost everything [and] have nobody."
The 71-year-old actor responded to MacMasters tweet and tried to get him to direct message him.
"Tell me where you are," Woods tweeted. "We can talk. I don't care what anybody thinks. Do you? Let's have a conversation. Just you you and I."
"I'm following you now, so you can DM me. We can talk privately. Or we can talk openly right here. Lot of people worried about you right now," Woods posted on Twitter. "So think about this. A lot of vets, I understand, have come to where you are tonight. If you could just push this decision off tonight, at least, maybe you would also inspire another vet to seek help. You could save another man, too. By waiting to do this."
Woods continued to try to reach out to MacMasters even after his account was deleted. The actor turned to social media users for help to locate the veteran.
"Andrew, don't feel embarrassed that you reached out in the darkness. Nobody thinks you're foolish for that. You know every one of us reaching out to you right now has some depression, too. I'll say it. I do," Woods wrote.
The "Once Upon a Time in America" star tweeted at Orlando police to request a welfare check, but later contacted Maitland police in Florida after receiving information that MacMasters resided in that city.
"Okay. Just talked to Maitland Police. The dispatch supervisor there was terrific. He's confident they will find him. I gave Billy, the dispatcher, Andrew's home address and the info a reliable source DMed me. They are all over this," he tweeted. "Andrew wasn't at his home address. @PoliceMaitland is getting assistance from neighboring agencies. They are really on this."
Woods also wrote on Twitter: "If only Andrew could see the THOUSANDS of fellow Americans who are pulling for him. It's like he's lost behind enemy lines and we are cheering him home, willing him to survive. Andrew, do this for the 'other 21' vets a day who don't make it home from the darkness. Stay alive!"
The actor continued to provide updates throughout the night on MacMasters. He said police did not locate MacMasters at his residence and it's unclear where he is as of Tuesday morning.
This isn't the first time the "Casino" actor used the social media platform to help the public. He
recently called for Hollywood to take a break from "trolling Twitter" to focus on helping victims of California's destructive wildfires.
"Every Californian with a #BlueCheckMark is invited to stop trolling @Twitter today and use your voice to retweet #Evacuation and #Safety advisories instead. Be sure to check the time an advisory was posted," Woods tweeted last week. "Thank you! #SoCalFiresJamesWoods #CampFireJamesWoods."
Woods' Twitter feed is full of messages ranging from tips to keep animals safe to lists of items needed to safely evacuate. The actor is using a series of hashtags to help centralize the information he is distributing. Woods tags his messages with #CampFireJamesWoods for the Northern California fires and #SoCalFiresJamesWoods for the Southern fires, in addition to hashtags such as #WoosleyFire, #Malibu, #Chico and #Paradise to help narrow down locations.