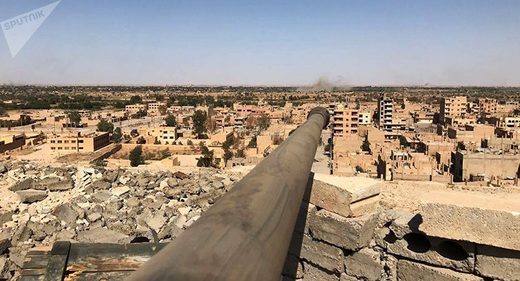 On November 16, the US-led coalition confirmed that it had carried out strikes in Syria's Deir ez-Zor province but insisted that no civilian casualties resulted from the operations, according to US military spokesman Col. Sean Ryan.
The US-led coalition killed some 40 people, mainly women and children, in airstrikes in Syria's Deir ez-Zor province, the Syrian Arab News Agency (SANA) reported.
The reports come after Col. Sean Ryan, spokesman for Combined Joint Task Force Operation Inherent Resolve,
confirmed on Friday
that coalition strikes had taken place in the area on Thursday, insisting that no civilian casualties have been recorded.
Prior to the spokesman's statement,
SANA reported
on Thursday
that 17 civilians had been killed in Bu-Badran. However, later in the day, it said
the civilian death toll from the US-led coalition airstrikes in Deir ez-Zor province had reached 23
. According to the news agency, the strikes targeted the residential areas of the villages of Bu-Badran and al-Sousa.
The coalition regularly carries out airstrikes in the eastern Deir ez-Zor province.
On November 9, media reported that 26 civilians, including women and children, were killed in an airstrike
by the coalition on the city of Hajin.
The US-led coalition of more than 70 countries is conducting military operations against Daesh* in Syria and Iraq. The coalition's operations in Iraq are conducted in cooperation with the Iraqi government, but those in Syria are not authorized by the government of President Bashar Assad or the UN Security Council.
*Daesh is a terrorist group outlawed in Russia and many other countries.