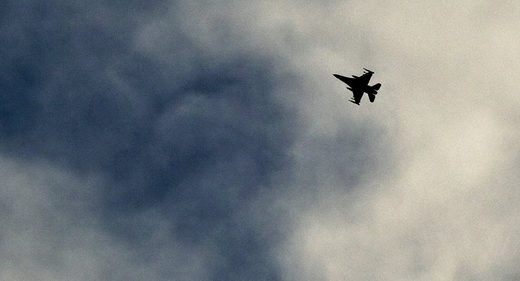 The reported strikes are not the first time that the US-led coalition has been accused of using the banned munitions in recent weeks. Last month, the Russian military reported that US strikes using white phosphorus had resulted in major fires and civilian casualties in the eastern Syrian province of Deir Ez-Zor.
The strikes, taking place Saturday across multiple districts in the town of Hajin, Deir Ez-Zor province, included the use of white phosphorus
, the Syrian Arab News Agency (SANA) has reported, citing local sources.
The agency did not provide any immediate information about possible civilian casualties.
Syrian television station Ikhbariya later reported that
several people had been killed and several others injured following separate coalition strikes in al-Soussa, Deir Ez-Zor in an attack which hit a local bakery.
SANA said the strikes involving the use of white phosphorus appeared to have been carried out "under the pretext of fighting Daesh (ISIS).*"
The coalition has not yet made any official commentary regarding the alleged incident.
This week, the United Nations' humanitarian watchdog expressed concern regarding the safety of an estimated 10,000 civilians believed to be trapped in the Hajin area amid
reports
of civilian deaths during ongoing SDF and coalition operations in the area against Daesh.
Saturday's incident was not the first suspected use of white phosphorus by the US-led coalition.
Last month, the coalition
denied
using the substance in Syria after the Russian Center for Syrian Reconciliation issued a report of airstrikes carried out using the internationally-prohibited weapons by US F-15 fighter jets on September 8. Damascus has repeatedly accused the coalition of using white phosphorus in its attacks, charging Western forces of using the agent in strikes which
have led to the deaths of multiple civilians, including children,
last year
.
Under Geneva Conventions, white phosphorus munitions are prohibited for use against civilians or in civilian areas.
US-led coalition operations in Syria are not sanctioned by Syrian government, nor the UN.
*Daesh is a terrorist group banned in Russia.