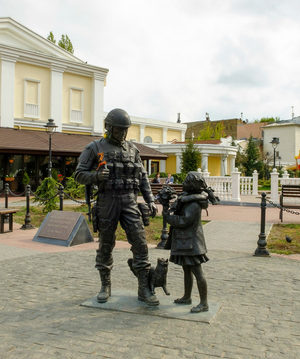 вежливым людям ('Monument to polite people'), Simferopol, Crimea
George Bush Sr. always said that his concept of government, what he believed in, and how he had operated, was on the Big Lie principle.
- US Navy Lieutenant Commander (Ret.) Al Martin
Recent Comments
Yahoo news! .... classic oxymoron So brain washed kids have been conditioned to be "triggered" by any political representation that does not match...
---
You don't think things, then do them. It's the opposite. You do, or observe, then think. All of life's experience comes out of the 'dark.' Your...
---
Here is another good video on the destruction of geoengineering: [Link] Please prepare spiritually for the tribulation to come: [Link]
---
Meanwhile, Crimea looks to become a regional hub in the OBOR project... and this whole Ukrainian gambit is only showing how weak our American led...
---
Merely the price of admission to life here in 'Purgatory'... no pain, no gain... it's how we all learn... the hard way. This surrealism of...