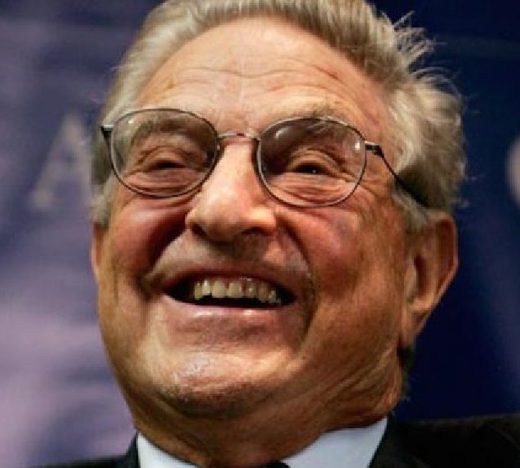 Democratic donor George Soros earmarked half a billion dollars in 2016 to support migrants, writing that "harnessing the power of the private sector" is critical to support the "tens of millions of people [who] are on the move, fleeing their home countries in search of a better life abroad."
"I have decided to earmark
$500 million for investments that specifically address the needs of migrants
, refugees and host communities," Soros wrote in
The Wall Street Journal
. "I will invest in startups, established companies, social-impact initiatives and businesses founded by migrants and refugees themselves. Although my main concern is to help migrants and refugees arriving in Europe, I will be looking for good investment ideas that will benefit migrants all over the world."
"We will also work closely with organizations such as the Office of the United Nations High Commissioner for Refugees and the International Rescue Committee to establish principles to guide our investments," he added.
The New York Times reported on Oct. 31 that "Mr. Soros is being heatedly, if implausibly,
cast
as the financier of the immigrant caravan, a deep-state presence in the federal bureaucracy and the hidden hand behind the protests against Mr. Trump's Supreme Court nominee."
That article was referring to the
thousands of migrants
traveling on trucks from Honduras, who are so organized that they have filed a lawsuit againt President Donald Trump before even reaching U.S. soil.
The Times
said conservatives' fascination with Soros, who survived the Nazi occupation of Hungary, stemmed from the "fringe" and attributed it in part to anti-Semitism.
But The Times also acknowledged that
Soros
has
contributed
$75 million to federal candidates and political committees, as well as $32 billion to his liberal-leaning Open Society Foundations.
And Israel, a nation of refugees, has benefited little from his largess.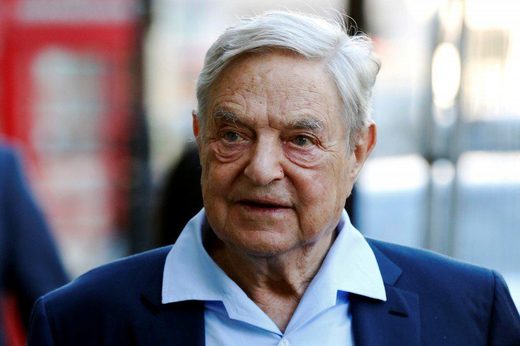 In 2017, Israel's foreign ministry issued a statement accusing Soros of "
continuously undermining Israel's
democratically elected governments" by his funding of organizations "that defame the Jewish state and seek to deny it the right to defend itself."
Instead, according to
Tablet Magazine
:
[T]he Soros network has given $2,688,561 in 14 grants since 2001 to Adalah. A self-described "independent human rights organization" that has been instrumental in accusing Israel of war crimes on numerous occasions in international forums, Adalah has called on governments the world over to sever or downgrade their diplomatic relations with Israel. An additional $1,083,000 in nine grants since 2003 went to I'lam, a Nazareth-based Palestinian media center. In a 2014 publication about the Nakba-the name Palestinians give the creation of the state of Israel, literally meaning "catastrophe"-the center accused Israel of ethnic cleansing and argued that "the practical meaning of the Nakba undermines the moral and ethical foundation of Zionism and, hence, of the State of Israel."
A 2004 op-ed in
The Wall Street Journal
quoted Soros on the scope of his ambitions:
Mr. Soros has admitted to having "carried some rather potent messianic fantasies with me from childhood, which I felt I had to control, otherwise they might get me in trouble." Having made his mark, he now seems to give them free rein. He told one interviewer that he had "godlike, messianic ideas," and another that he sometimes thought of himself as "superhuman." To still a third he explained that his "goal is to become the conscience of the world."
Follow Luke on Twitter. Send tips to luke@dailycallernewsfoundation.org. PGP key.