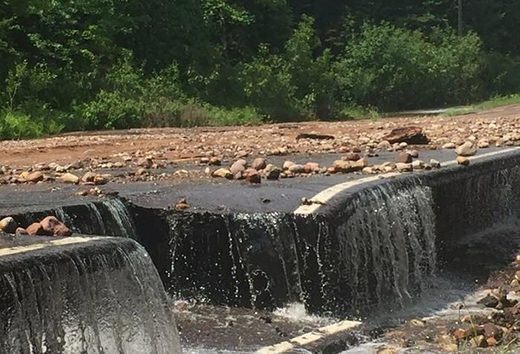 In the last decade, areas of northern Wisconsin have experienced several storms with heavy rains that are only
projected
to occur once in a lifetime, according to precipitation archives from the National Oceanic and Atmospheric Administration.
An official
analysis
of
the weekend's storms
in northern Wisconsin by NOAA confirms that 100 to 1,000-year rainfall events occurred in some areas of the state.
Duluth National Weather Service Meteorologist Joe Moore said that's based on a comparison of three-day totals and
NOAA's Atlas 14 records
.
"Not everywhere in Wisconsin saw that kind of severity, but definitely parts of northwest Wisconsin, particularly in Douglas and Bayfield Counties," said Moore.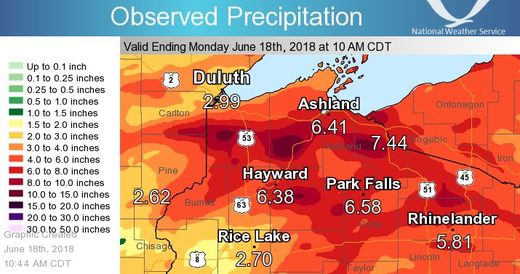 Specific areas may have seen rains that are only projected to occur once in a millennium
, Moore said.
"Especially over Drummond, Wisconsin, in southern Bayfield County. That may go on the record as a 1,000-year flood or a 1,000-year rainfall," he said.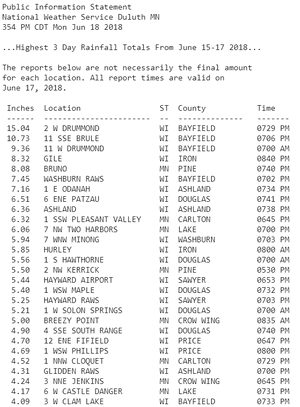 Rainfall totals near Brule in Douglas County and Gile in Ashland County also saw precipitation at or beyond 100-year levels.
In
July 2016
,
Drummond also experienced 100-year rains over the course of two days on
July 10-12
. At Saxon, the
two-day rainfall totals of 9.8 inches fell within the range of a 200-year event in 2016.
In
June 2012
,
Duluth and Superior experienced
a 500-year flood event with eight to 10 inches falling over a two-day period
in June.
Moore said NOAA will make an official determination on rainfall records in the months to come as part of an official report.