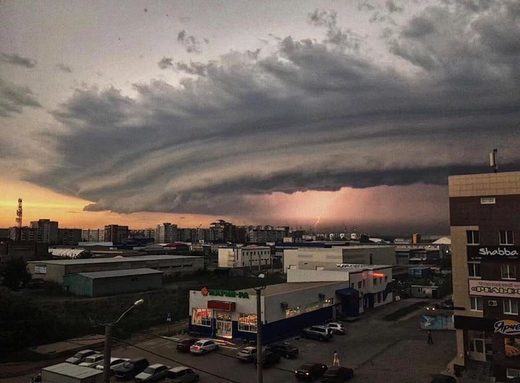 On June 23, a powerful storm hit the Russian city of Barnaul, located in Siberia. The unexpected weather event caused substantial damage and several people were injured.
Footage of a powerful storm in Russia has recently emerged online.
Eyewitnesses call the storm "apocalyptic," given its scale and the damage it has inflicted.
The hurricane-like tempest resulted in almost all city residents losing power.
Local media report that
the storm toppled a building crane, killing a worker.
In addition, the boat "Barracuda" encountered gale-force winds, which resulted in some passengers sustaining injuries.