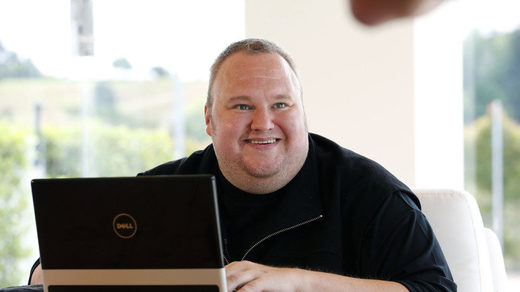 Kim Dotcom has invited Julian Assange, Edward Snowden and members of Europe's largest association of hackers to create a secure social media platform to replace "deep state conspirators" Twitter and Facebook.
On Monday the internet entrepreneur put the concept to the WikiLeaks founder and famous whistleblower on Twitter, writing: "After years of betrayal it's time for something better".
Kim says the secure social media platform would "replace the deep state conspirators Facebook and Twitter". The joint venture would also include input from members of the Chaos Computer Club (CCC), a group that
claims
to be "the most influential hacker collective in Europe".
It's been a bad year for the protection and privacy of user data for both Facebook and Twitter. Just
last month
Kim threatened to sue Twitter in a class-action lawsuit after they admitted to accidentally storing users' unmasked passwords upon discovering an "internal glitch".
So far neither perspective partner has publically responded to the request.
Kim
says
he plans to launch the "decentralized social media platform outside of the control of US Empire or any Govt"
after he launches K.im, a content monetization system.
Facebook is still attempting to recover their damaged reputation following a massive data privacy scandal. In March it was revealed that consultancy company Cambridge Analytica harvested the data of millions of Facebook users for political purposes.
Furthermore, a NYT
report
released on Sunday claimed
Facebook gave at least 60 different firms including Apple, Samsung and Microsoft access to their users' data without their explicit permission.
Dotcom founded, and was the majority shareholder in, Megaupload, a company that provided online file storage and viewing services. In January 2012, the US Department of Justice closed down the firm's operations and arrested its owners on charges of operating an organization dedicated to copyright infringement. Dotcom, who holds New Zealand residency, has fought the charges and extradition to the US since.