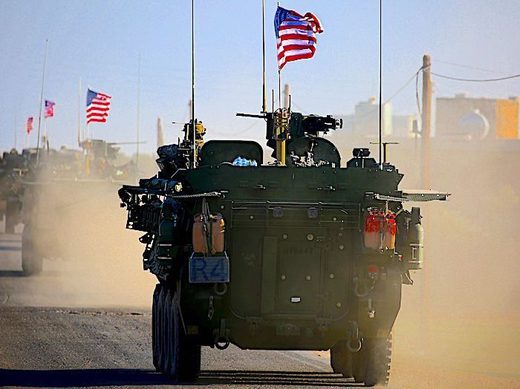 Lawmakers from both parties expressed alarm Wednesday over President Trump's plans to forge ahead with the withdrawal of US troops from Syria, particularly in the absence of what they see as a viable strategy to secure American objectives there.
In a House hearing, members repeatedly challenged the State Department's top officials on the Middle East and Russia to explain how the administration planned to reach its stated goals of defeating Daesh, building a stable Syria without President Bashar Al Assad, and keeping his Russian and Iranian backers from taking over.
"As tempting as it is to say 'enough' and retreat to our shores, smart, focused and determined engagement in the Middle East must be our approach," House Foreign Affairs Committee Chairman Edward R. Royce (R-Calif.) said. "We need to talk strategy with the administration."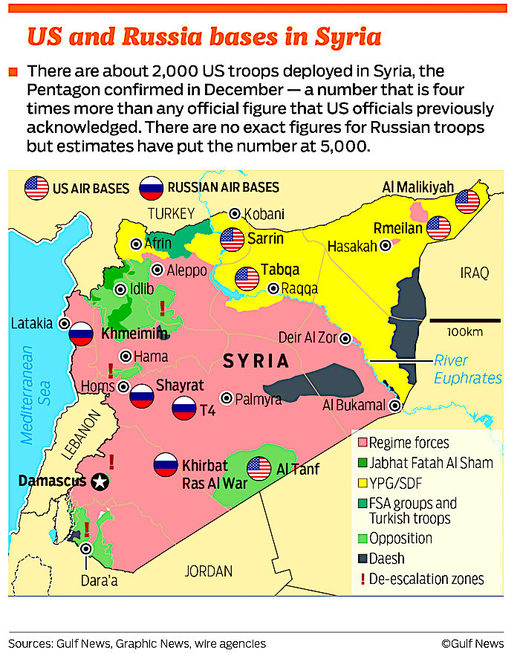 Earlier Wednesday, Senate Foreign Relations Committee Chairman Bob Corker (R-Tenn.) said that he was convinced
Trump "does plan to leave" Syria despite the advice of many of the president's senior national security aides.
"But I don't see this administration in any way trying to shape what's happening on the ground as it relates to this regime," Corker said at a breakfast hosted by the
Christian Science Monitor.
Their comments followed a closed-door military briefing Tuesday night that left lawmakers "unnerved," according to Sen. Lindsey O. Graham (R-S.C.). With no military or diplomatic strategy, Graham told reporters,
the administration seems willing "to give Syria to Al Assad, Russia and Iran."
Sen. Christopher A. Coons (D-Del.) said after the meeting that
"the only thing worse than a bad plan on Syria is no plan on Syria, and the president and his administration have failed to deliver a coherent plan on the path forward,"
CNN reported.
Congressional willingness to speak out, particularly among leading Republicans, follows confusing recent events that have exacerbated long-existing concerns.
To some extent, those concerns began under the previous administration, when President Barack Obama, while voicing support for rebels seeking to oust Al Assad, declined to provide them with substantial assistance, then failed to follow through on a threat to take military action if Al Assad used chemical weapons against his own people.
Trump, although he campaigned on a promise to end US involvement in overseas wars,
doubled down on Obama's separate war against Daesh in both Iraq and Syria, providing the military with broader authorities that have hastened the demise of the militants in both countries.
But while Trump, unlike Obama, has been willing - both last year and again early this month - to use targeted US force to punish and hopefully deter Al Assad's use of chemical weapons,
he faces the same wider dilemma about Syria's future as his predecessor.
Even as the United States and its allies and partners have largely destroyed Daesh's physical so-called "caliphate",
Al Assad - with help from Russia and Iran - has decimated the rebels and is close to winning the civil war.
His retention of power, officials in much of the administration and Congress assert, will leave Syria divided, unstable and at risk of a militant resurgence.
At the same time, US allies, including Israel and Arab Gulf states, are worried that a Syria with Al Assad, Moscow and Tehran in control would threaten the security of the entire region.
Until recently, the administration's plan for achieving a different future for Syria was twofold.
Parts of northern and eastern Syria, liberated from Daesh and under the control of the United States and a proxy force of local Kurdish and Arab fighters, would be stabilised as a bulwark against Al Assad and his allies and as leverage in political negotiations.

US troops in Syria would remain there to provide security and show that the United States meant business.
Defense Secretary Jim Mattis had said in November that,
"We're going to make sure we set the conditions for a diplomatic solution"
to the civil conflict "Not just, you know, fight the military part of it and then say good luck on the rest of it."
Trump appeared to undercut that goal in recent weeks when he voiced, to the surprise of many within the administration, plans to withdraw US forces as soon as the last militant remnants are defeated. In turn,
he has solicited military and financial contributions from regional partners, especially among the gulf states, to send troops and pay for stability operations.
While the gulf monarchies are willing to provide financing, and have been reluctant to dismiss troop deployments out of hand, officials and experts in the region have noted that they have little experience or capability of putting together such an operation.
Meanwhile, Trump's willingness to pressure Russia to stop enabling Al Assad's use of chemical weapons and other atrocities
appeared undermined last weekend when the White House indicated that Nikki Haley, the president's ambassador to the United Nations, was mistaken on Sunday when she announced planned new sanctions on Moscow.
Trump personally intervened to put the brakes on the measures to punish Russia for its support of Al Assad's chemical weapons use.
"After the president personally overrode his own administration's plan to sanction Russia for its support of Al Assad," Congress needs to press for legislation that would impose new sanctions on both Russia and Iran, Rep. Eliot L. Engel (N.Y.), the ranking Democrat on the Foreign Affairs Committee, said at Wednesday's committee hearing.
"The incoherence is plain to see," Engel said. "I'm not holding my breath, but I continue to hope that the administration will bring us a plan that will push for an end of violence, that will ease political transition and that will help lay the groundwork for a future for Syria in which Bashar Al Assad has no role whatsoever."