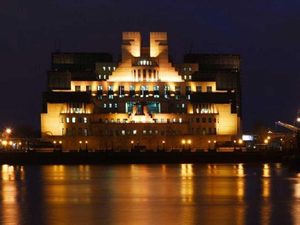 After WikiLeaks founder Julian Assange last week let the cat out of the bag regarding a dirty Trump dossier secret,
his internet has been cut off at the Ecuadorian embassy in London
, his refuge from the Deep State for the last 6 years.
In winning the 2016 U.S. election, President Donald Trump defeated not only the corrupt Clinton machine, but also the republican party and foreign governments with strong vested interests in maintaining the US-led Western Empire.
It has long been assumed that Russia was the only foreign government involved in manufacturing manufacturing the dodgy 'Golden Shower' dossier that spawned a political witch-hunt against the president.
Last week, Assange reminded everyone that the British government - and specifically its security service, MI6 - was also intimately involved.
In a series of tweets on Thursday 22 March, Assange listed some of the dirty participants who played a role falsely accusing Trump of 'collusion' with Russia:
Assange posted a concluding tweet linking to
a bombshell article
that revealed the ties between SCL - the parent company of Cambridge Analytica - and the British establishment, including its military and security services:
While Special Counsel Robert Mueller has been playing a game of cat-and-mouse with anyone who has ever been in contact with Trump, the evidence of who was behind the dossier scandal is laid out in Assange's tweets.
Last Friday, Trump tweeted that the House Intelligence Committee's final report found that there was no collusion between the Trump campaign and Russia:
But, as most Americans know, Mueller will continue to search far and wide until someone gives him the collusion evidence that he wants.
Maybe Mueller should take a trip to Britain - he'll finally find the clues he's been hoping for.