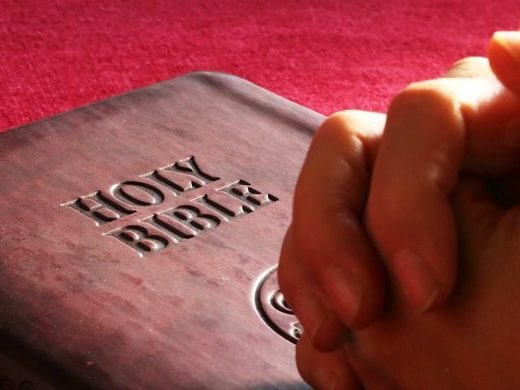 From the moment Metro City Church announced a workshop
for teenage girls struggling from peer pressure and questions about sexual identity
, Jeremy Schossau, the lead pastor for the church with campuses in Riverview and Taylor, Michigan, said he and the congregation had faced "unbridled" hate and vitriol.
"Every kind of threat imaginable,
from killing my family to burning down our church
, has been leveled against us," Schossau said at a press conference at the state capitol last week with other pastors and supporters.

Comment: Tolerance in action.


The latest threat came from a man who was arrested after
threatening that Antifa would show up at the church
. Brian Carl Begin II was arraigned Feb. 15 on misdemeanor charges.
"In the middle of the voicemail the male states if the church goes through with the gay conversion therapy class in the state of Michigan, I promise every member of the Antifa will show up 'armed and ready.
This is not a joke
,'" the
police told
the
News-Herald
.
Protesters gathered at the church on the occasions of the six-week workshop - which has since been canceled - and the church has received a continuous stream of emails and voicemail
claiming
the aim of the course was "conversion therapy."

Comment: We can see what direction this is going. Anyone who questions transgender "identity" issues can now be accused of advocating "conversion" therapy.


The complaints and protest led two state legislators to speak out against the church, introduce a bill to make conversation therapy illegal in the state, and called on the attorney general's office to investigate the congregation.
The
News-Herald
reported
:
State Rep. Darrin Camilleri (D-Brownstown Twp.) is speaking out against what he called a conversion therapy workshop being hosted by a Riverview church and is demanding a state investigation into the legality of it.

The Unashamed Identity Workshop is being hosted by Metro City Church, and provided by FORGE Ministries, for girls ages 12 to 16. The six-week course costs $200.

Camilleri's colleague, state Rep. Adam Zemke (D-Ann Arbor), has introduced House Bill 5550 to prohibit mental health professionals from engaging in efforts to change the sexual orientation and gender identity of a minor.

"It is wildly inappropriate to offer conversion therapy classes in our communities, and doing so is misrepresentative of our values as a welcoming state," Zemke said.
The Democratic state lawmakers also sent a letter to Attorney General Bill Schuette "urging him to investigate FORGE Ministries and Metro City Church for a violation of the Michigan Consumer Protection Act. Specifically, whether FORGE Ministries and Metro City Church committed any unfair, unconscionable or deceptive practices," the
News-Herald
reported.
But Schossau said at the press conference that the workshop was
not
about converting people but giving them a biblical perspective on "important issues."
"People are saying this is conversion therapy," Schossau said.
"That cannot be further from the truth."
"What we want is for people to be pointed to God's word," he said.
"In the culture in which we live in now we find kids wondering not only about sex itself but they're wondering about their own sexual orientation," Schossau said.
"They come to us because they trust us," Schossau said, adding that the teenage girls who signed up for the workshop have been raised in the church.
"They know this would be a place not for condemnation but for conversation,"
Schossau said.
Moreover, Schossau said, the government should not be interfering with or investigating churches.

Comment: Exactly.


"We do not need the government to tell us what we can or cannot say," Schossau said. "And we don't need the government to tell us what kind of advice to give."
And the church is now gaining support far beyond its neighborhood or state.
The Family Research Council, a Christian family advocacy group based in Washington, DC was represented at the press conference along with other pastors, and FRC has
launched a petition
to stop any investigation into the church that has garnered more than 14,000 signatures.
The petition reads:
Dear Rep. Camilleri and Rep. Zemke,

You recently demanded that your state Attorney General launch an investigation into Metro City Church of Riverview, Michigan and FORGE Ministries after the church offered "The Unashamed Identity" Workshop, a safe place for teenage girls to learn what the Bible teaches about sexuality.

It is alarming that legislators, who have sworn an oath to uphold the Constitution, have attacked the free speech rights and free exercise of religion by a local church congregation, in direct violation of the First Amendment. Moreover, as government officials, for you to dictate what a local church must teach regarding its theology is totalitarian in nature, and is at the heart of what the Establishment Clause of the First Amendment was meant to prevent.

I urge you to respect the freedom of this church to teach what the Bible says about human sexuality and withdraw your request for an unconstitutional government investigation into Metro City Church and FORGE Ministries.