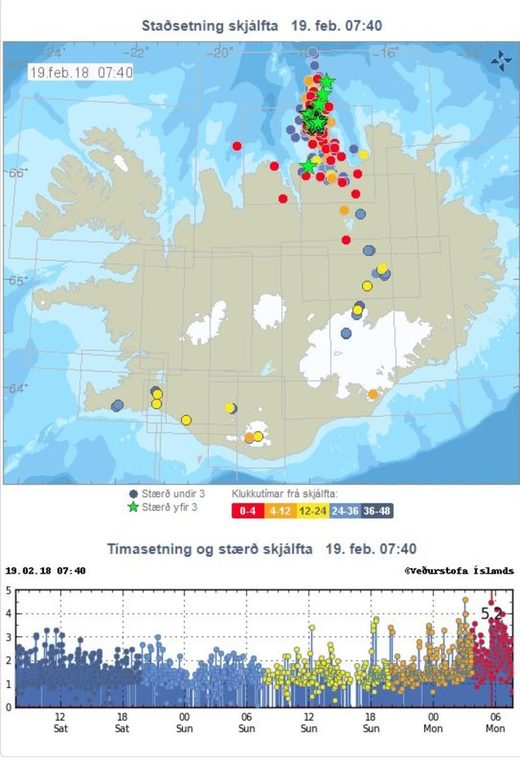 An earthquake of a magnitude of 5.2 was detected at Grímsey island at around 7 this morning.
The powerful quake was felt in many parts of North Iceland
and the department of Civil Protection and Emergency Management has declared a level of incertitude in North Iceland.
Grímsey island is located off the North coast of Iceland and marks Iceland's northernmost point. There are only just over 80 inhabitants in this remote island.
Many earthquakes occurred this morning between 6 and 7 pm with this one being the largest. According to the Iceland Met Office a number of Grímsey locals, who are used to the smaller earthquakes, called the office this morning a bit more worried as their coffee had been shaken out of their cups.
The Iceland Met Office says that many people in the island didn't sleep last night due to the numerous earthquakes.
In the last 48 hours, 1.536 earthquakes have been detected.