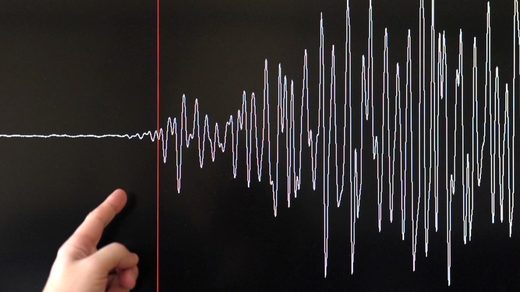 A STRONG 6.1-magnitude earthquake has rattled large swathes of Mexico, sending people fleeing into the streets fearing for their lives.
The powerful earthquake struck at a depth of 10 km at 12.56am local time (6.56am GMT), according to the US Geological Survey.
The epicentre was 43 km (27 miles) east of Oaxaca with shockwaves felt as far as Mexico City, USGS said.
Earthquake alarms were sounded in Mexico City - home to almost nine million people - giving residents time to evacuate their homes.
There are no immediate reports of damage to buildings, injuries or deaths.
Taking to Twitter, one wrote: "In Mexico City the earthquake alarms went off and gave us approximately 30 seconds to get out. We could feel it. It seems everything is ok."
The tremor comes just 48 hours after a
7.2-magnitude earthquake hit south-western Mexico
, damaging buildings but causing no deaths.
Pictures posted to Twitter show anxious residents standing in the streets after the alarm was raised in the early hours of Monday morning.