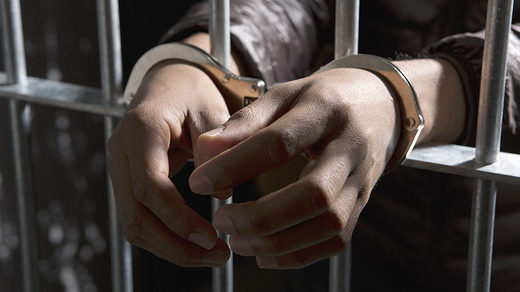 Pedophile former football coach and scout Barry Bennell, described as "sheer evil" and the "devil incarnate," has been sentenced to 30 years in jail with one year on license for abusing dozens of youth players over three decades.
Bennell was told by the judge during sentencing at Liverpool Crown Court on Monday that he had inflicted "the maximum impact upon your victims" and that he
may well die in prison, the Guardian reported.
Victims reportedly cried
"yes"
as the sentence was read out.
The former Manchester City scout and coach for English lower-league club Crewe Alexandra was present in court for the first time during his five-week trial, having previously appeared only via video link.
Bennell rarely looked up from the floor as once promising footballers he molested and raped, now in their 40s and 50s, read out victim impact statements in court.
Many detailed their struggles with depression, anxiety and post-traumatic stress disorder, attacks, flashbacks and nightmares following their ordeals.
At his trial last week, the 64-year-old Bennell was described as an "industrial scale child molester" who had an "almost insatiable appetite for boys" as
he was found guilty of 43 counts of child sex offences, having admitted a further seven charges, carried out from 1979 to 1990 on 12 young boys.
During the trial, another 86 victims came forward
to speak of their abuse at the hands of Bennell, which police are currently considering in the public interest to pursue.
He has previously served three separate jail terms for child sex crimes. In 1994 he was arrested during a football trip to Florida and subsequently convicted of sexual abuse offenses in the US. He was also convicted in the UK in 1998 and 2015.
Sentencing, judge Clement Goldstone told Bennell: "To those boys you appeared as a god... in reality you were the devil incarnate. You stole their childhood and their innocence to satisfy your own perversions."