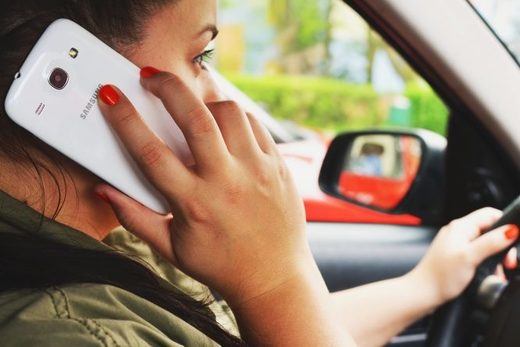 Phone use illegal in cars even when vehicle is stopped Drivers are warned that they
must be properly parked in a designated parking area
, before using their phones
The Court of Appeal has ruled that it is illegal to speak on or use your smartphone in your hand while in your car, even if you are stopped, pulled over, and with your hazard lights on.
The rule comes after
the court judged that
a stopped car is still considered to be "in circulation" even if it is pulled over at the side of the road with its engine off and hazard lights on.
The only acceptable time to use a smartphone in a car - without a hands-free set - the court said, would be if the vehicle was parked in a designated parking area, proper car park, or private driveway.
The rule applies to the use of a smartphone held in your hand, and does not apply to cars properly fitted with hands-free sets.
Drivers found to be in breach of these rules are at risk of a €135 fine, plus the loss of three points on your licence for three years
.
The court made the decision after a driver appealed a fine from April 2017, after he was sanctioned for using a phone while his car was parked, with its hazard lights on, on the right side of a roundabout. The judge ruled that this still constituted "being in circulation", and upheld the fine.
Drivers are warned that they must be properly parked in a designated parking area, before using their phones, to avoid sanctions.
The court made just one exception
: drivers of cars that have broken down and are on the side of the road due to not being able to drive further, are permitted to use their mobile phones to call for assistance.