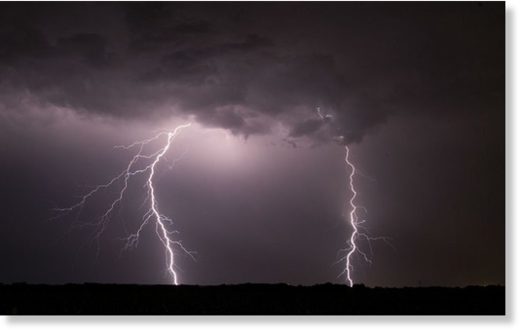 A grade five pupil and a woman from Nkayi died on the spot while three other people suffered serious burns after they were struck by a bolt of lightning.
One of the victims is said to be in a critical condition and was admitted to Nkayi District Hospital while the other two were treated at a local clinic.
Vusani Dube (13) of Msweli village and Priscilla Nyoni (38) of Mkhantsho village, both under chief Sikhobokhobo died after they were struck by lightning at a grinding mill.
The deceased and those who escaped with burns had sought shelter in a kitchen hut at the homestead of the owner of the grinding mill last Thursday at around 5PM, when the incident occurred.
The hut caught fire when it was struck by lightning.
Nkayi Acting District Administrator Mr Etwell Mbewe confirmed the incident.
"The CPU is attending to the matter and we will update as soon as we have finer detail.
"We are informed that these people were at some home when a lightning bolt struck. As it started to rain, all villagers gathered in one of the huts. When lightning struck, the hut caught fire and they were all injured and two died on the spot," he said.
On Wednesday last week, a third year Bio-Technology student at Midlands State University also died on the spot after she was struck by lightning.
Her friend suffered some burns and was rushed to hospital.
The MSU student, who was on attachment in Chegutu, was on her way home when the incident occurred.