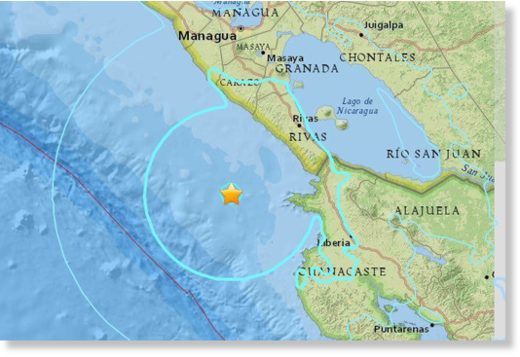 The European-Mediterranean Seismological Center has reported an earthquake of magnitude 5.9 occurring on Tuesday off the coast of Nicaragua and Costa Rica.
The earthquake occurred in Pacific Ocean, 79 kilometers southwest of the city of San Juan del Sur. According to seismological center, the epicenter of the tremors was 142 km south of the Nicaraguan capital of Managua. The hearth of the quake lay at a depth of 59 km.
At first the USGS put the magnitude of the earthquake at 6.0 but later it revised it.
There is no information on injuries or damage at this point, and no tsunami threat was announced. According to reports some electrical poles in Managua have fallen.