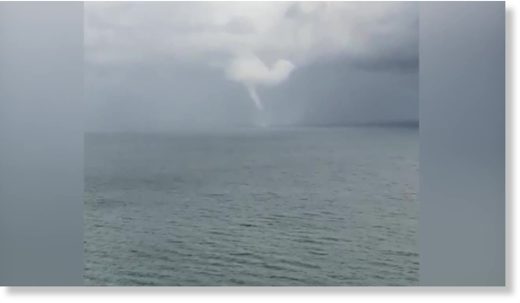 Tatiana Rafih spotted a water spout off Golden Beach Thursday. Other witnesses also reported seeing it in Hallandale Beach.
The National Weather Service released an advisory about 3 p.m.
There is a surface low pressure system in the Gulf of Mexico that will cause spotty showers in South Florida this Thursday afternoon.
The heavier rain and strong storms are expected to remain in Central Florida.