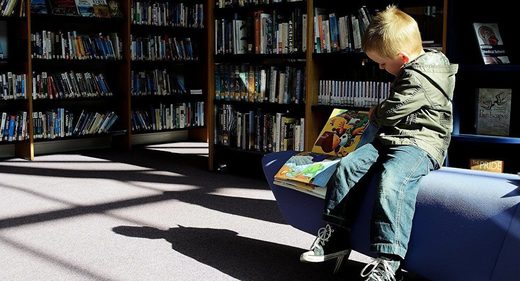 Sweden, a country renowned for its stance on gender equality, has launched a brochure on transsexuality aimed at toddlers. The book is about a horse that wants to be a dog and its owner who wants to be a woman.
The new sex education brochure for preschoolers called "Horse and Master" has been penned by Susanne Pelger, a PhD of genetics and a teacher of biology and mathematics at Lund University.
"It's a book about horse and its owner, who might actually be a dog and a woman, about a man who may identify himself as a woman and a horse that identifies itself as a dog and would therefore like to do all the doggy stuff like gnawing bones, chasing cats and fetching," the publishing house
Idus
wrote in its presentation of the brochure.
The purpose of the book is for children as young as possible learn that a man wearing a suit might very well change into to a dress and paint his lips pink, Swedish national broadcaster
SVT
reported.
By Susanne Pelger's own admission, her greatest wish is that the little children should know that they are free to be what they want. She also revealed that she took the initiative after meeting several pupils who have undergone
gender realignment
. Although some of them were open about it, many would still prefer to keep it secret for fear of feeling odd and not fitting the norm, which creates a feeling of loneliness and insecurity, she argued.
Susanne Pelger claimed that sexual orientation is not limited to the binary boy-girl opposition.
"It's not that simple. Gender is not only determined by your XX or XY chromosome, there are other variants. Hormones play a big part, and so does the environment, as well as the personality. It is all very complex," Pelger explained. According to Pelger, things like same-sex relationships are still not talked about openly. "There's still a big taboo, it's like a minefield," she told the
Expressen
tabloid daily.
Despite being published only recently, the brochure has already been perused by groups of preschoolers. According to Pelger, the pictures usually start a lively discussion.
"Can the uncle wear a dress and paint his lips? Yes, the kids usually answer," Pelger said, citing her protagonist Horse (who wants to be a dog) "You are what you are. That's when you are the best."
According to Pelger, the response has been overwhelmingly positive. The brochure has been also welcomed by pre-school teachers and librarians who work with children.