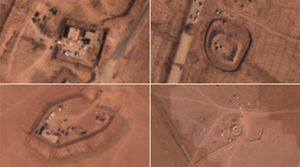 The Russian Ministry of Defense has released aerial images which they say show
US Army special forces equipment north of the town of Deir er-Zor, where ISIS militants are deployed
.
US Army special units provide free passage for the Syrian Democratic Forces (SDF)
through the battle formations of Islamic State
(IS, formerly ISIS/ISIL) terrorists, the ministry said in a statement.
"Facing no resistance of the ISIS militants, the SDF units are advancing along the left shore of the Euphrates towards Deir ez-Zor,"
the statement reads.
"Despite that the US strongholds being located in the ISIS areas, no screening patrol has been organized at them,"
the Russian Ministry of Defense said.
This could mean that the US military staff
"feel absolutely safe"
in the area which is held by the terrorists, the ministry of defense stated.
All of the images were
taken
from September 8 to 12. The photos show several Cougar infantry mobility vehicles and Hummer armored vehicles of the US Army special forces, according to the Russian MoD data.
Earlier in September, Russian Defense Ministry spokesman Major General Igor Konashenkov accused the SDF of collusion with ISIS terrorists.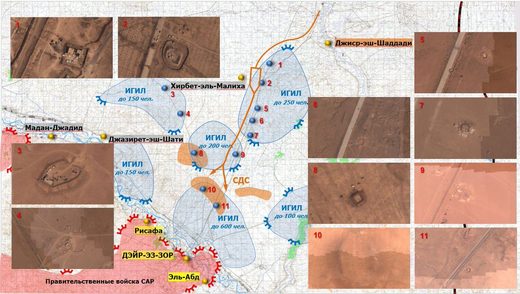 "SDF militants work to the same objectives as IS terrorists. Russian drones and intelligence have not recorded any confrontations between IS and the 'third force,' the SDF,"
Konashenkov said.
The city of Deir ez-Zor in eastern Syria was besieged by Islamic State in 2014. The Syrian Army, supported by the Russian Air Force, broke a three-year blockade on the city in early September. The city's liberation enabled convoys to start delivering food, medicine, and other essentials to the city, which previously had to rely on airdrops.
The liberation of Deir ez-Zor triggered a race between Syrian government forces and US-backed SDF militants. Both are holding separate operations in the area and are aiming to control the oil rich Deir ez-Zor province.