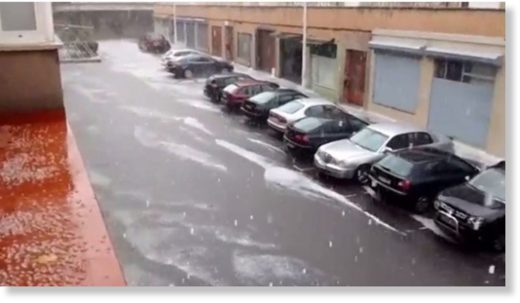 Windows were broken and roads damaged during a huge hailstorm in Spain this weekend.
On Saturday for five minutes hailstones fell from the sky with such ferocity residents in Grado had to duck for cover for their own safety.
The northern Spanish town was also battered by rain during one of the worst weekends of weather in Spain this year.
The town in Asturias has over 10,000 people and homes were left with broken windows and damaged roads.
The Spanish government's weather agency Aemet announced an orange alarm, which is the second highest grade, in four provinces for today warning of further wet weather.
The biggest hailstones recorded were 15 centimetres and they weighed more than 0.5 kilograms.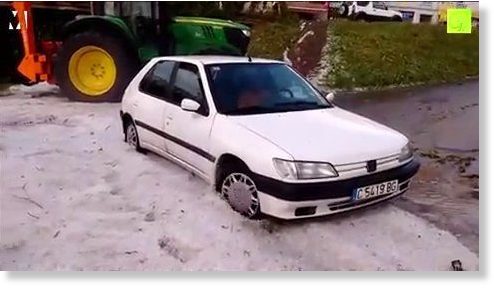 Authorities in Northern Spain are also preparing for flash floods after the heavy rainfall of recent days.
In July a freak hour long hailstorm dropped stones as big as golf balls on the Spanish resorts of Castellon, Tarragona and Teruel.