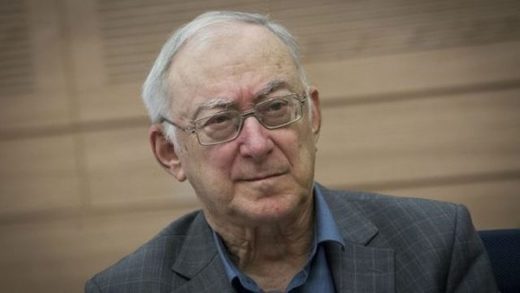 Last December, Israeli Education Minister Naftali Bennett
appointed
Tel Aviv university philosophy professor Asa Kasher, to author an 'ethical code', to define rules in the area of "overlap between academic and political activity". Last month, Kasher submitted the document to Bennett, and it was recently published. (The original document in Hebrew and including English translation are
here
).
Heads of Israeli universities
blasted
the document, pointing out that the code is expected to bar professors from voicing their political opinions in classrooms.
Yesterday, the The American Association of University Professors (AAUP) as well as the American Federation of Teachers (AFT)
joined
the Israeli academics in condemning the document, and called upon Israel's government "to reject this proposal by Minister of Education Naftali Bennett in no uncertain terms"
But what is this document really about, and why now?
A scrutiny of the long and detailed document (7 pages of actual ethical code in English, three chapters), shows that it has a one essential point and purpose, hidden in the last chapter, third last point (11), regarding "Conduct Outside Campus: Treatment of Academia":
A member of the faculty of an Israeli academic institution will not participate in an academic boycott of Israeli academic institutions or in a call for others to participate in such a boycott or support it.
This point comes after point 10 which regards "Conduct on Campus", stating:
Political Demonstrations The member faculty of an institution of higher learning may participate in a political demonstration within a campus as he pleases so far as it is not forbidden by law, by the rules of the institution on whose property the demonstration is taking place or by the constitution, rules, and decisions of the institution of higher education of whose faculty he is a member.
Thus, the liberalism offered even on campus, is completely absent when it comes to BDS - even when such advocacy or protest are outside campus and in the academic's own name.
The restriction on BDS is sweeping.
While Israeli press and academia, including
Haaretz
, seems more focused on general academic freedom rather than the BDS issue, I believe the BDS point is the point of it all, and it is a shame to miss this.
Haaretz
correspondent Yarden Skop, although having noted the BDS issue here before, quotes the American critics cited in Jewish Telegraphic Agency, but misses out completely on BDS, where JTA writes:
'[AFT President Randi] Weingarten and [AAUP President Rudi] Fichtenbaum's statement noted that they oppose the Boycott, Divestment and Sanctions movement against Israel but believe any group has the right to free speech.

"While we have opposed efforts to boycott Israeli universities, we also oppose stifling discussion of boycott proposals," they wrote. "No one convinces anyone of the merits of their position by preventing free speech.

"Moreover, movement to do this violates the norms of intellectual freedom and makes any opposition to boycott proposals significantly more difficult to defend. Either you believe in democracy and the freedom to speak or you don't."'
JTA also cared to note, that both Weingarten and Fichtenbaum are Jewish.
Professor Asa Kasher, who wrote the academic ethical code, is also author of the IDF Ethical Code (which was published in 1994). That document contains a whole lot of ominous sounding words, such as:
Human Dignity - The IDF and its soldiers are obligated to protect human dignity. Every human being is of value regardless of his or her origin, religion, nationality, gender, status or position
But it is violated every single day, and this occurs even at leadership doctrine level, as in the case of the 'Dahiya Doctrine' advocating use of 'disproportionate force' against civilians - a doctrine patented by Chief of Staff Gadi Eisenkot.
As veteran Israeli soldier Eyal Harel wrote in his harrowing
account
of his service, titled "What Really Happens in the World's Most Moral Army", published a couple of days ago in
Haaretz
:
[W]e caught a Palestinian boy of no more than 12, riding a donkey between Qalqilyah and Kfar Sava. You don't want to know that after a "chase" of about five minutes, the Border Policeman shooed the donkey away and beat the boy up - why, I will never know. Because I didn't ask. My stomach tightened; maybe I cleared my throat. But I didn't do anything.Nor did I tell anyone. None of us ever told anyone. Maybe because it was too confusing to see the code of ethics we'd learned at Bahad 1, the Officers Training School, shattered into tiny pieces on the floor of reality.
On his experience in Gaza, 2002, Harel writes:
In such a situation, there are no rules and no one holding you to account. As an engineering unit without too many resources, we were often given new, unfamiliar weapons. And the best way to test their efficacy was to aim them at the homes of Rafah. Thus, we conducted tests with light bombs that fell in the middle of the city. It's how we tested an automatic grenade launcher that fired grenades in bursts, indirectly firing into Rafah. At whom or at what, we had no idea. Everything was allowed. That's how we behaved in the most moral army in the world.
So all those words of 'ethics', when it comes to the IDF ethical code, and when set against reality, add up to nothing but a whitewash of Israel's oppression and war crimes, to support the "most moral army" propaganda. It's nice to have morals. It's something else to actually apply them.
Thus professor Asa Kasher has provided Israeli academia an 'ethical code'. But its whole essence is whitewashing the curtailment of academic and personal freedom of expression - which is extremely unethical, really.
I have not even discussed the subject of institutionalized politicization of Israeli universities, which defy the whole ostensible point of the ethical code document, as for example where Israeli universities literally offer
'Hasbara' courses
. I mean, that is literally nationalist propaganda at the level of curriculum. Or where universities not only
help weapon companies
develop their weapons, but also get trained in branding and marketing them.
These aspects are some of the basic areas that are direct justification for and academic boycott, but there is not a chance they will be challenged by such a document, being as institutionalized as they are. These aspects make mockery of a paragraph such as:
"(Chapter B) 8. Avoiding political identification: An academic unit will stay away from political identification and from allowing political activities under its auspices and will take practical steps against any conduct that creates the natural appearance of the unit or its faculty identifying with political causes or of allowing political activities under its auspices."
So while the academic 'ethics code' will not challenge the very practices which are at the heart of an academic boycott, it seeks to outlaw BDS, which is the protest against these practices.

Professor Asa Kasher is telling us what is kosher. Don't mix politics and academia, as it were. But most importantly - don't eat BDS.