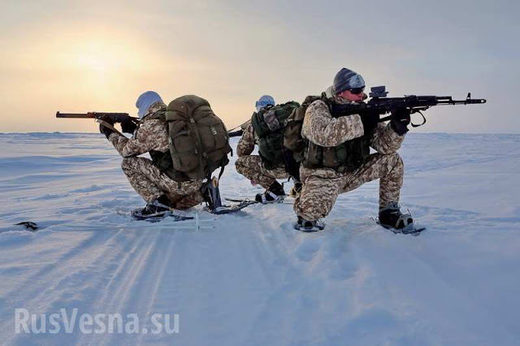 Originally at
Rusvesna
The US is thinking about how to equip their icebreakers in the Arctic in order to protect their natural resources potential, and encroachment by Russia and China, writes the
Asia Times
. However, according to experts, this can affect long-term cooperation of these countries, as US interests in the region are much less than that of Russia.
In late May, the commandant of the US Coast Guard Admiral warned US lawmakers that America may need to equip icebreakers with anti-aircraft missiles to "protect state resources" in the Arctic.
Today in the Arctic, there are two icebreakers at the disposal of the US Coast Guard - "they are functioning, but do not always work."
One of them is 40 years old and almost "begs to be scrapped." The US needs new icebreakers. However, according to some analysts, if the US were to suddenly start putting missiles on them, it could undermine cooperation with Russia and China, especially in the field of search and rescue, and environmental research.
"At the moment, the US Coast Guard does not need anti-aircraft missiles. Equipment such as this could complicate the implementation of the main mission of the US Coast Guard icebreakers, "- says an expert. He points out that the Americans have developed "constructive relations" with other countries in the region, including Russia, where arming ice breakers with missiles can spoil everything.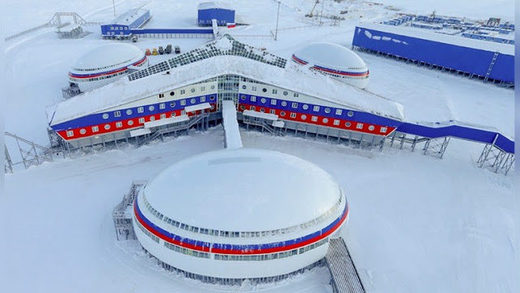 By 2020, Moscow will have two new icebreakers, armed with missiles. As President Putin mentioned at his 2017 direct line Q&A, US nuclear submarines patrol off the coast of Norway, whose missiles could reach Moscow in 15 minutes time.
If we talk about the "potential threat" of Beijing, the commandant of the Coast Guard said: "We see, for example, China, with its icebreaker. We will certainly be watching the Chinese mobile offshore drilling unit penetrate the extended continental shelf, producing what would be US oil otherwise."
Today in China there is only one civilian icebreaker and several more are in the Chinese Northern Fleet's arsenal. There is no evidence that Beijing wants to install missiles on these ships.
"The Chinese are engaged in research icebreakers in the Arctic. In my opinion, they do not pose a significant threat to the United States, Canada or Scandinavian Arctic countries"
Most Chinese research in the Arctic is primarily devoted to oil and gas. America has not signed the UN Convention on the Law of the Sea, which means that its Arctic continental shelf can not be considered its "exclusive economic zone" near Alaska for example - and China and other countries can drill where they like.
On the other hand, the Russians are a bad neighbor to the US, given the tensions between the two countries.
President Vladimir Putin is actively increasing its forces in the North Pole. And, according to experts, he has every right to it.
Indeed, the longest coastline in Russia is the Arctic Ocean - it is not surprising that this country has much more economic interest in the region than others.
So will the Arctic region become as tense an area as, say, the South China Sea?
Watch this space.