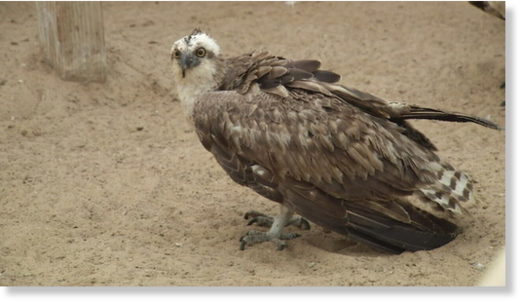 Local birds are dying and biologists are scrambling to find out why.
The deaths are being reported up and down the coastline.
Experts are asking for the community's help in letting them know if they see something suspicious.
Some birds -- including ospreys, pelicans and other seabirds -- were close to death when locals rescued them
, and they were rushed to the Bird Emergency Aid & Kare Sanctuary, or B.E.A.K.S.
Biologists with the Florida Fish and Wildlife Conservation Commission said something mysterious in the ocean is making locals seabirds sick.
"We've seen birds walking down the highway, which isn't normal," said Cindy Mosling, with B.E.A.K.S. "I had a bird out in Yulee walking down the highway. That's not where they belong
. If you see that, let us know."
Mosling said something in the ocean appears to be stripping seabirds of the natural waterproofing oils that are found on their feathers. She said once a bird loses this, it's hard for them to survive.
"We've seen this before. It's usually something in the water. They can't hunt. They can't fish. They end up starving, and when the temperature drops, they die of hypothermia," Mosling said.
Bird experts said they noticed an increase in sick birds about a week ago, with reports of sick birds also coming from the mouth of the St. Johns River.
FWC biologists are collecting carcasses to conduct necropsies so they can determine what's threatening and sometimes killing the seabirds.
Anyone who sees sick birds or finds dead birds can report the animal to the FWC's wildlife alert at 888-404-3922. Biologists are also on the lookout for sea turtle deaths, but right now it's the birds that have been most affected.