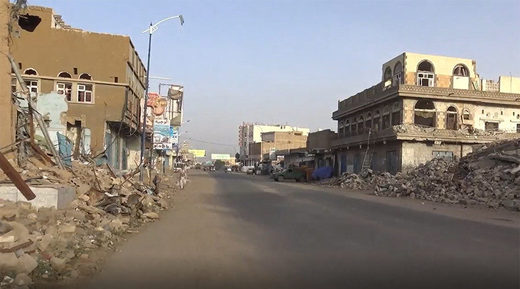 Residents of one neighborhood in Sanaa say it has been hit by 37 bombs and rockets from the Saudi-led coalition since Riyadh began intervening in Yemen. They have nobody to help them in the dire situation, they told Ruptly news agency.
"Our homes were destroyed because of the aggression and we didn't receive help from anyone, no one provided us with mattresses, blankets or food. We have absolutely nothing left inside our houses. All this because of the aggression," one resident said.
Another said their home was destroyed by three rockets during a raid.
"Once we were hit by the rockets we started running away and everything was destroyed. There was fire and then we were homeless and lost everything and it started raining. We lost everything because of this aggression," she said. "
What did we do to deserve this, to be shelled? They destroyed our homes and injured our kids.
"
One man said almost three dozen houses have been destroyed by the coalition in the Al-Masanie neighborhood, and many survivors have nowhere to live now.
"Some people rented other houses and some other living in tents. Their situation is so bad especially since there is no income anymore. Those families' situation is miserable," he said.
"The situation in this neighborhood is very bad," another person said. "
For more than a year they were targeted by rockets launched by fighter jets, which belongs to the alliance, the Saudi-American alliance. The houses were destroyed and people are living in a miserable situation.
"
Since March 2015, when Riyadh sent its troops to prop up a pro-Saudi president ousted by rebel forces, an estimated 10,200 people have been killed in Yemen fighting.
Up to three million were displaced, bringing the already-destitute Arab country to the brink of a humanitarian disaster
.
Civilians in Yemen are suffering from a lack of basic supplies, including food, medicine, and fuel, partially due to a Saudi naval and air blockade. Civil rights groups say the Saudi intervention in the country may amount to war crimes
.