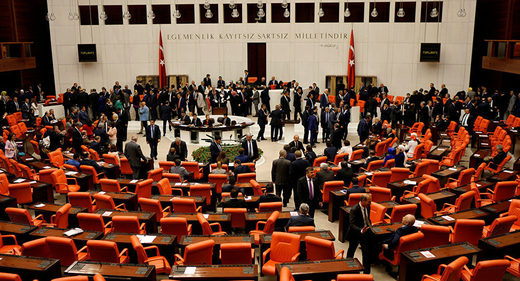 Several representatives of largest Turkish political parties said on Tuesday they welcome a Russian proposal to visit Syria together with Russian lawmakers.
The proposal has been put forward by Konstantin Kosachev, the chairman of the Foreign Affairs Committee of Russia's upper house of parliament, the Federation Council.
"We could make a joint visit with Russian lawmakers to Syria if it serves the advancement of the peace process in Syria, preserving its unity and territorial integrity,"
Muhammed Erdogan, lawmaker from the ruling Justice and Development Party told Sputnik.
Meanwhile, a lawmaker from Turkey's Republican People's Party said his party "could not turn its back to any initiative that serves the peaceful settlement of the Syrian crisis."