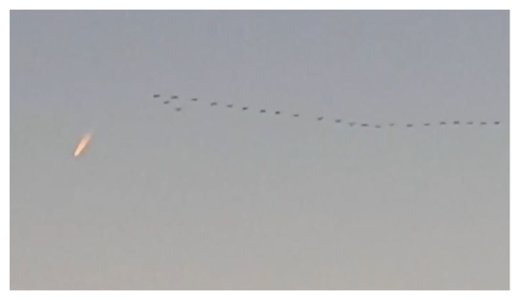 A university student captured an image of an unusual object in the skies over an Ottawa suburb.
Carleton University student Scott Smithson was walking on a trail in Kanata, Ontario, on Monday evening, when he caught a glimpse of what appeared to be a meteor streaking through the sky.
Smithson managed to take a picture of the flying fireball. While it appeared to have the characteristics of a meteor, it's possible it was something else.
A bright fireball that soared through the skies over Britain Monday night, was at first thought to be a meteor, but a U.K. meteor network said that it was moving too slowly, and might in fact be debris from a satellite.