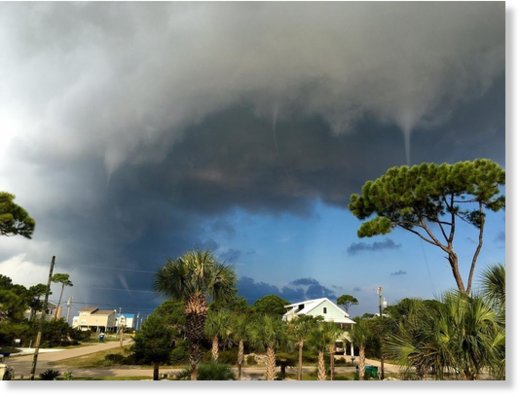 Saturday morning got a bit crazy for visitors and residents along St. Joseph Peninsula and Black's Island.
A front coming through generated what first appeared to be five funnels over towering over the peninsula becoming a main funnel with a second alongside and finally one main waterspout over St. Joseph Bay, coming within a couple hundreds yards or so of Black's Island.
Thanks for Carol and Phil Dohmen for the photos.